Raw Desiccated Thyroid 65mg
Regular price
$39.96 USD
Sale price
$29.97 USD
Unit price
per
Sale
Sold out
Share
No matter whether you are currently taking thyroid medication or just have the symptoms of low thyroid the Raw desiccated thyroid supplement is going to be a game changer...feel free to reach out to us to determine which strength you need we are happy to help.
Use with thyroid medication or alone (if not using thyroid medication) - our raw desiccated thyroid supplement can help restore metabolism & thyroid health, improve liver health, protect against stress, heart disease, and so much more!
If you suffer from hypothyroidism and your thyroid medication isn't quite doing the trick, then we want you to know you are not alone!
Rather than focusing on just the symptoms, we attack the root of the problem - fixing the thyroid hormone pathway. Restore thyroid-supportive youth hormones, re-activate your thyroid hormone pathway, and re-balance thyroid-suppressive hormones with our Thyroid Glandular derived from pristine New Zealand bovine (cows).
Add an all-natural solution and get back to living your life!


It's What's Inside That Counts
Only the Best Ingredients...
Raw Desiccated New Zealand Bovine Thyroid
When we sourced our raw desiccated thyroid, our goal was to create the absolute best product available. That was something we were not willing to compromise on. So, we did just that. Our first goal was to source it from the most healthy cows on the planet. It didn't take long to settle on New Zealand and their world-class agricultural practices. Yet, that was only part of it. The source also had to be raw and not denatured in any way that might compromise the quality or integrity of the product. Then the final part came down to processing the raw desiccated thyroid to our highest standards. This means no heat treatment or exposure of any kind throughout the process. This includes using low temperature lyophilization, which is essential. Even the grinding is done using carbon dioxide to keep the product cool. That's how we ensure and preserve all natural constituents of our raw desiccated thyroid supplement.
Contains 90 capsules (65 mg or 130 mg) of raw desiccated New Zealand bovine thyroid. Other ingredients include: rice flour, cellulose, dicalcium phosphate, silica, gelatin, and purified water.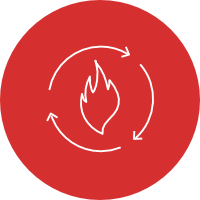 Boost Energy & Metabolism
Thyroid can help stimulate metabolism to help boost your energy levels all day every day.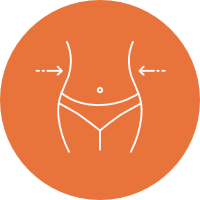 Regulate Body Weight
Thyroid can help stimulate metabolism to promote healthy weight loss and lower stress hormones to prevent excess weight loss.
Alleviate Joint & Muscle Pain
Thyroid can help restore hormones that help alleviate joint and muscle pains so you can move through your day with ease.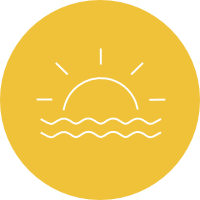 Boost Your Mood & Happiness
Thyroid can help increase energy production and lower stress hormones to lift mood, fight depression, and alleviate anxiety and worry.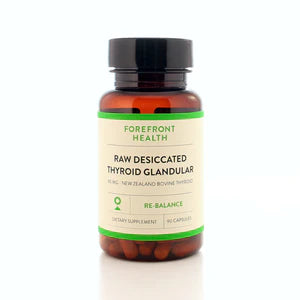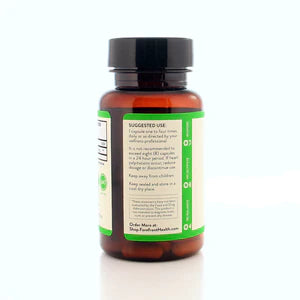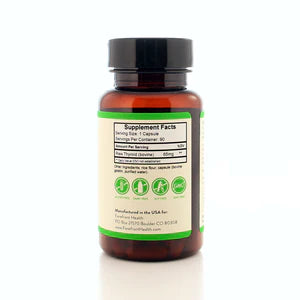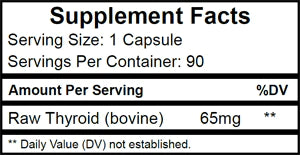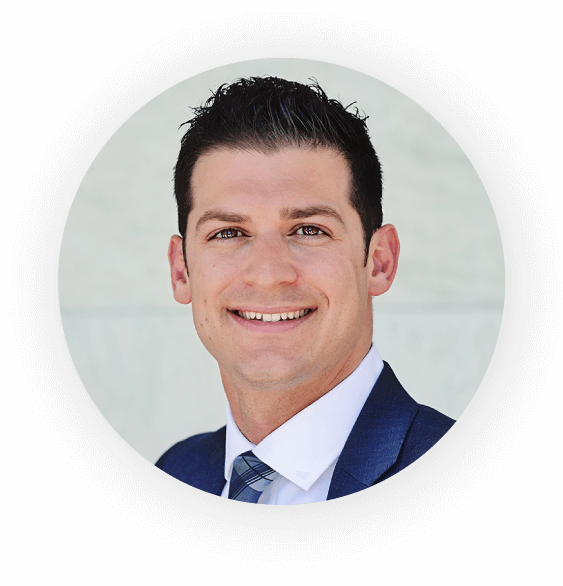 "Sauna sessions induce sweating and increase the excretion of numerous toxins including heavy metals, persistent organic pollutants, BPA, flame retardants, phthalates, and more..."
James DiNicolantonio, PharmD
USA Based

Divine Health is a US company and all of our products ship from warehouses in North America.

Satisfaction Guarantee

We know you'll love what you buy from us, and back everything with a 100% satisfaction guarantee.

Low Price Guarantee

We know our prices are the lowest - because we check - and we back that with a lowest price guarantee.

$0 Down Financing

Get your sauna for $0 down and very low monthly payments by using Klarna in checkout.