Doctor's Best Nattokinase 90 count
Regular price
Sale price
$11.89 USD
Unit price
per
Sale
Sold out
Share
Brand: Doctor's Best
Features:
DOCTOR'S BEST NATTOKINASE – Nattokinase is an enzyme derived from natto, a traditional fermented soy food popular in Japan. During the natto production process, non-GMO soybeans are boiled and fermented with friendly Bacillus subtilis bacteria producing nattokinase. It contains pure nattokinase enzyme with Vitamin K2 removed. Nattokinase has been shown to support a healthy circulatory system by helping to maintain normal fibrinogen levels in blood.
NATTOKINASE FOR A HEALTHIER HEART HEALTH - clinical and non-clinical studies have shown that Nattokinase can support heart and circulatory health by helping to maintain normal blood flow.
IMPROVE BLOOD FLOW - Nattokinase vegan formula promotes better circulation and heart health
VEGAN, NON-GMO INGREDIENTS - when healthy bacteria called natto bacillus and soybeans are combined the blood-flow friendly, Nattokinase enzyme with 2,000 fu (fibrinolytic units) is formed which helps maintain proper blood flow.
Binding: Health and Beauty
Release Date: 28-06-2010
Details: Doctor's Best Nattokinase 2,000 Fu, Non-GMO, Gluten Free, Vegan, Supports Cardiovascular and Circulatory Health, 90 Veggie Caps
Package Dimensions: 3.7 x 2.0 x 2.0 inches
Languages: German, English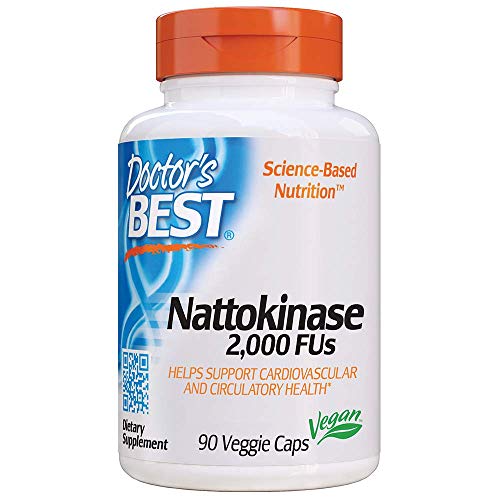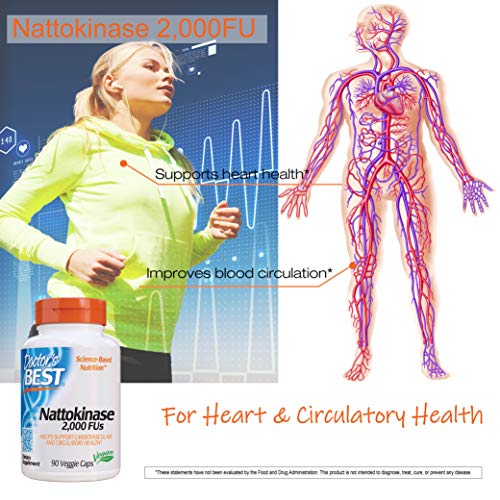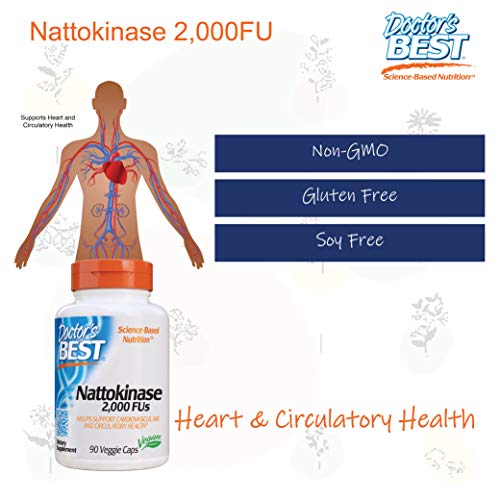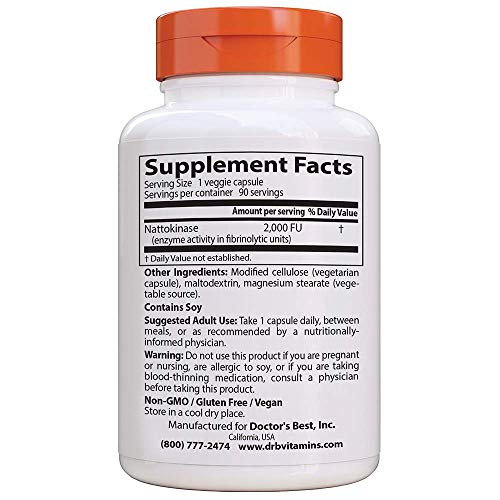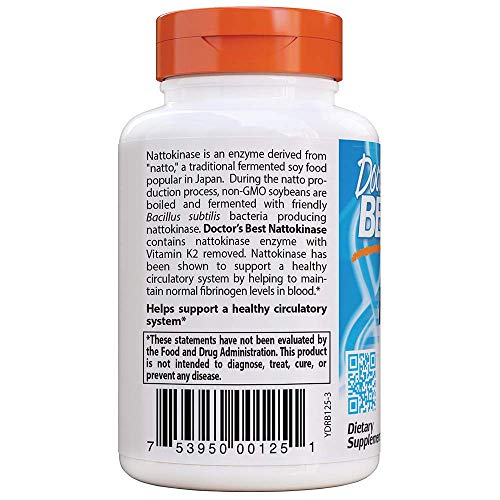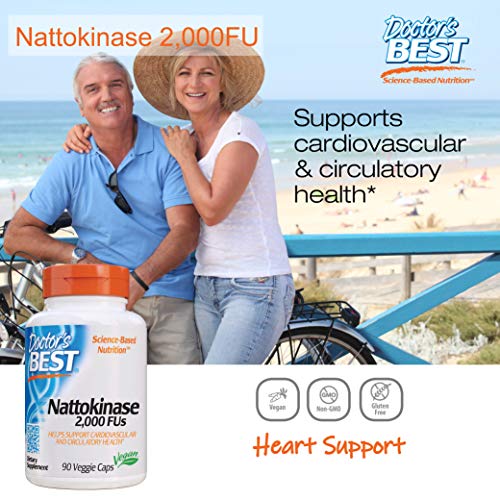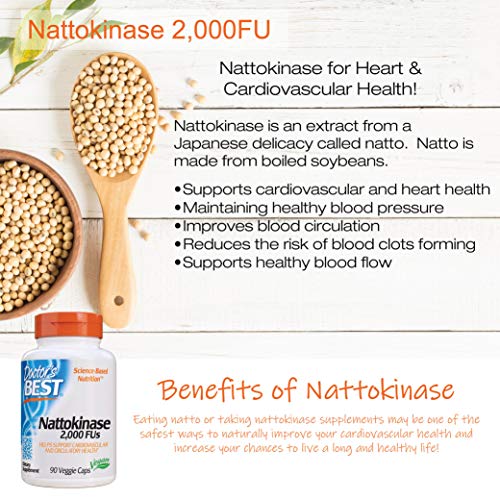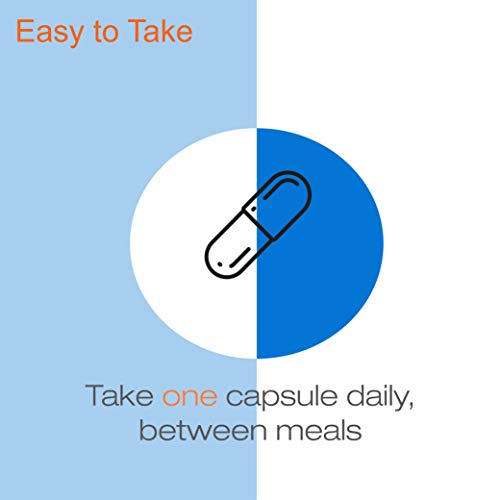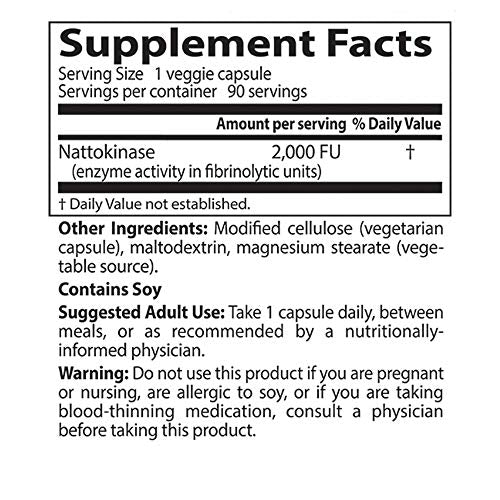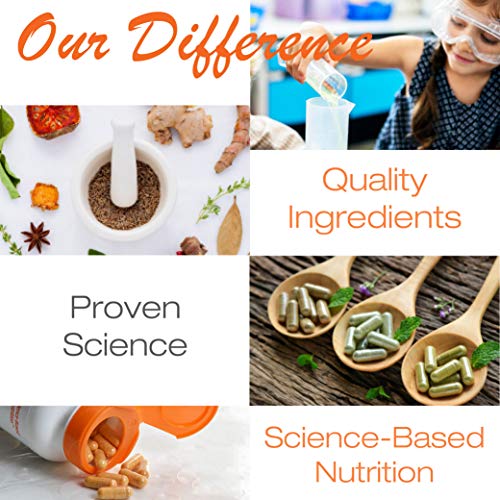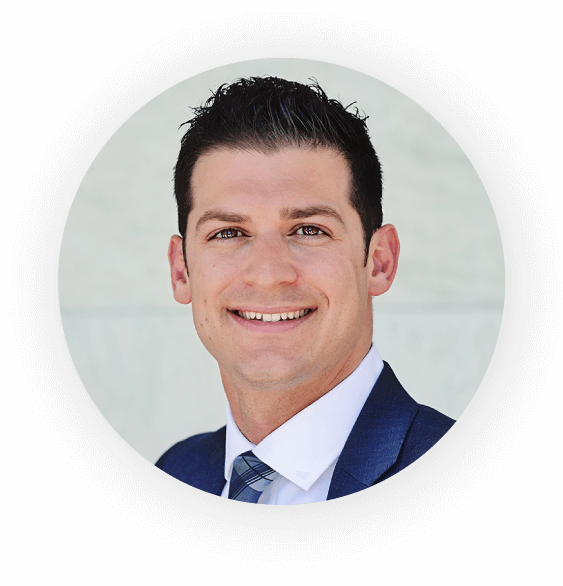 "Sauna sessions induce sweating and increase the excretion of numerous toxins including heavy metals, persistent organic pollutants, BPA, flame retardants, phthalates, and more..."
James DiNicolantonio, PharmD
USA Based

Divine Health is a US company and all of our products ship from warehouses in North America.

Satisfaction Guarantee

We know you'll love what you buy from us, and back everything with a 100% satisfaction guarantee.

Low Price Guarantee

We know our prices are the lowest - because we check - and we back that with a lowest price guarantee.

$0 Down Financing

Get your sauna for $0 down and very low monthly payments by using Klarna in checkout.